News
Boeing suing the government of Denmark
---
This article is more than 6 years old.
Aircraft giant says government is withholding documents and makes good on threat to get litigious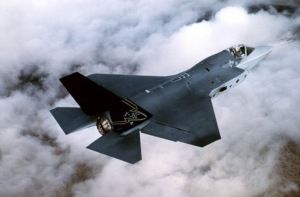 US aircraft manufacturer Boeing is suing the government for rejecting its bid to produce Denmark's new fighter aircraft.
Boeing's Super Hornet lost out to a competitor, Lockheed Martin's F-35 fighter, which will become Denmark's new fighter.
Boeing is bringing the suit against the Defence Ministry because it wants to see the documents that led to the government choosing the F-35 over the Super Hornet – material the government has thus far failed to deliver.
The lawsuit makes good on a threat made by the company when the decision was announced.
"We believe that the ministry's evaluation of the candidates is filled with fundamental errors that give readers the wrong impression of the combat aircraft's price and properties," said Debbie Rubb, the vice president of Boeing Global Strike, at the time the decision was announced.
Papers, please
Boeing has asked for access to all the material relevant to the decision-making process. According to Børsen, the state has failed to deliver a single document in the last six months.
The aircraft manufacturer insists it should be allowed to review the documents as the Danish decision could affect the Super Hornet's chances in other countries.
"We are taking this step because there is too much at stake, both in Denmark, and potentially in other countries that are considering buying the Super Hornet," she said in September.