News
DF: Dual citizenship was a mistake
---
This article is more than 6 years old.
Right-wing party regretful in wake of Turkey drama, but PM stands tall on issue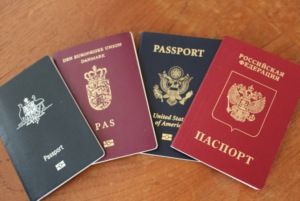 The government's decision to permit dual citizenship in Denmark was a mistake, according to right-wing party Dansk Folkeparti (DF).
DF leader Kristian Thulesen Dahl pointed to the current diplomatic crisis between Turkey and the Netherlands and contended that it was a problem that Turks in Denmark, the Netherlands and Germany felt the need to get involved with developments in Turkey.
"It illustrates that we have made a mistake in the Danish legislation [in regards to dual citizenship]," Thulesen said during Parliament's query session.
"They shouldn't be running around and voting in a Turkish election. It's an absurdity."
READ MORE: Danes worldwide celebrate as dual citizenship become official
PM: No error made
The Danish dual citizenship law officially came into effect on 1 September 2015, much to the delight of thousands of Danes living overseas, as well as foreigners who were forced to give up their home nation passports in order to become Danish citizens.
Meanwhile, PM Lars Løkke Rasmussen rejected any notion that allowing dual citizenship was an error.
"If you make a mistake, you mustn't be too proud to admit it, but this is not the case here," Rasmussen said.
"We stand by the agreement we made. The thought concerning dual citizenship is driven by a wish for Danes who travel and become citizens of another nations to maintain their relationship with Denmark."