General
Who is … Thure Lindhardt?
---
This article is more than 6 years old.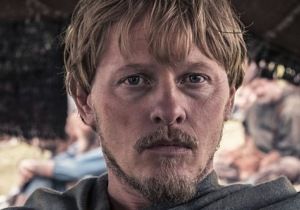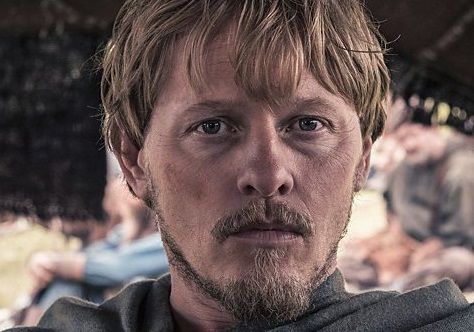 He is a 41-year-old Danish film, TV and theatre actor who is back in the spotlight thanks to his role in the second season of the acclaimed British series 'The Last Kingdom'.
Oh yeah, I like that! Playing a Viking, no doubt.
Yes, well deduced. He plays Guthred, a slave who becomes king of Northumbria, and he joins a number of other Danish actors who have appeared in the series, including Peter Gantzler, Alexandre Willaume, Andrea Vagn Jensen and Thomas W Gabrielsson.
I prefer it to 'Vikings' … it's less showy, few models etc
They'll certainly worthy of comparison given they're both set in the 8th century and only 30 years apart.
How did he start out?
He was educated at the Odense Theatre School, graduating in 1998. His professional debut was in the beautifully named 'Shopping and F**king' at Cafe Teatret.
What's he been in?
In Denmark, he is perhaps best known for gingering up for his starring role in the 2008 Danish film 'Flammen og Citronen'.
Has he been in any English-language films?
Yes, he had a cringeworthy cameo in the Hollywood film 'Into the Wild' and acted alongside Tom Hanks in 'Angels and Demons'. He was also in 'The Borgias'. But it's fair to say it's been mostly Danish productions until 'The Last Kingdom' came calling.
Is he any good?
He has received much critical acclaim.
Has he received any official recognition?
I've tried to avoid saying it, but he won a Shooting Star award in 2000 at the Berlin Film Festival. I'm so sick of these bloody awards – everyone I write about in this column seems to have won one of those cheesily-named things … except Prince Joachim and Bamse.
Has he been in anything bad?
Most actors have appeared in films they'd rather forget, but Lindhardt starred in something everyone would rather forget. In 2002, he was in the Danish film 'Slim Slam Slum'. The film is a Danish 'hip-hop comedy', and with that concept, you might wonder how it ever got past the drawing board. An IMDB reviewer suggested you'd be better off "watching the TV shopping channel for 10 hours instead"!
Looking at that picture, I'd say he's quite hot
Of course I don't know if you are male or female. But to be quite honest, it doesn't matter – you'd be in with a chance either way – Lindhardt is bisexual.