News
Chimpanzee drowns at Odense Zoo
---
This article is more than 6 years old.
Fleeing from the group, a male chimpanzee fell into the moat and couldn't swim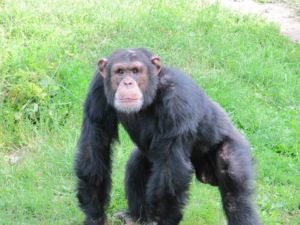 Ricardo, a 20-year-old chimpanzee who came to Odense in 2015 from a French zoo as part of a breeding program, drowned in the moat of the chimpanzee enclosure at Odense Zoo earlier today.
The animal died after trying to escape from the others in the group – the consequence of a long period of escalating tensions between them.
READ ALSO: Danish safari park tightens security following zoo slaying
Nina Collatz Christensen, a zoologist at Odense Zoo, said there was nothing the staff could have done to prevent the accident.
Dangerous animals who can't swim
"They're dangerous animals and extremely strong, and you don't always know what they might do if they panic," she said.
Chimpanzees have a very large muscle mass and can't swim, so will usually drown in deep water.
The zoo has experienced a similar incident before. "We've had the same type of thing happening before when we've introduced new males into the group. That's what can happen: one of them dies," explained Christensen.
A new group dynamic
There were very few visitors at the chimpanzee enclosure at the time of the incident.
Christensen said the zoo will now have to decide whether to look for a replacement for Ricardo: "We're in a breeding program, but it is not that straightforward to get hold of a new chimpanzee."
In the meantime, the group will be left to settle down for a while. "They'll calm down now and there will be another dynamic in the group now that he's gone," she added.