News
City trains to be driver-less by 2030
---
This article is more than 6 years old.
New report documents many benefits for making the transition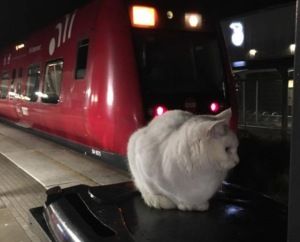 If it's up to the transport minister, Ole Birk Olesen, the Copenhagen S-trains will be driver-less by 2030.
In a new report that Olesen sent to Parliament, it is argued that a switch to unmanned trains will lead to more affordable and punctual trains, as well as an increase in frequency.
The automatisation of the train line can increase the mobility of society, spurring on growth and productivity without having to compromise on safety. In my mind, there is no doubt that there are real benefits regarding driver-less trains," said Olesen.
"Driver-less technology on the S-trains will enable significantly more trains than today without costing society more money. It would even be possible to let the trains drive 24 hours a day, as we are already familiar with the Metro. It would be a great benefit to many people."
READ MORE: How the S-train got its S
F-Line pilot
According to the report, a change to driver-less trains would only require "smaller investments" if the transition were to take place in connection with the purchasing of new trains – which is the plan anyway.
The investments can also be footed using funds acquired through the financial benefits gained from making the switch – such as wage savings on train operators.
The project is expected to be completed between 2022 and 2030 – including an initial pilot phase on the Hellerup-Ny Ellebjerg line, which is also known as the F-Line.