News
Danish democracy has weakened – survey
---
This article is more than 6 years old.
Just 10 percent believe it's improved from a decade ago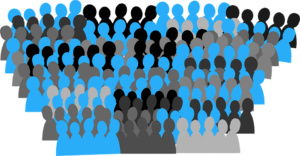 According to a new survey from national statistics keeper Danmarks Statistik, almost half of the people in attendance at the annual political festival Folkemødet on Bornholm over the weekend believe democracy has weakened in the country over the past ten years.
The survey found that 46 percent believe that Danish democracy has become weaker, while just 10 percent think it's improved. Some 41 percent said it had remained the same.
In terms of local democracy, 73 percent felt they had little or no influence on the development of the town they lived in, while 54 percent said they wanted more influence on the development of the town.
The query regarding the state of democracy in Denmark was among 27 issues asked by Danmarks Statistik during Folkemødet.
READ MORE: New Danish political party wants to return to the roots of democracy via mobile app
Other tidbits
The survey also revealed that 38 percent were prepared to save more in their pension to leave the labour force earlier.
Some 77 percent thought it made most sense to support and focus on women when it comes to developing the world's poorest nations – 85 percent of women thought so compared to 67 percent of men.
The survey also found that 43 percent think not enough is being done for health in the Danish workforce, while psychological illnesses and cancer will present the biggest challenges in the coming years.
And interestingly, 41 percent believe that Folkemødet should move about the country from year to year – and it's no surprise that it's north Jutlanders who want that to happen. Most people in the Copenhagen Region want the festival to remain in Bornholm.
As well as local, regional and national politicians, Folkemødet is also extremely popular among lobbyists, NGOs and other organisations anxious to access the high number of decision-makers in one place.