News
Danish football: Comings and goings
---
This article is more than 6 years old.
Local and international players making moves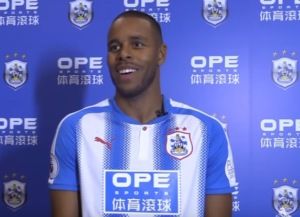 Danish defender Mathias 'Zanka' Jørgensen is among several players moving around several leagues during a busy trading season. The 27-year-old centre back on Friday became the latest signing of Huddersfield as they prepare to make their Premier League debut.
Jørgensen signed a three-year contract for an undisclosed fee. He has spent most of his career at FC Copenhagen, apart from a short stint with PSV Eindhoven.
Manager David Wagner said that Jørgensen was a good grab for Huddersfield.
"Matthias is another very good signing for our club as we prepare for our first Premier League season," Wagner said on the club website.
An American in Randers
US midfielder Perry Kitchen has left Edinburgh's Hearts for the Danish Superliga club in Randers. The 25-year-old Kitchen played 45 times for Hearts since joining them in March 2016 from DC United. He joins Randers on a two-year deal.
Kitchen said that joining Randers is "a really good opportunity for me at this time".
Filip flipping
Aalborg BK, another Danish Superliga team, has picked up ex-Spurs midfielder Filip Lesniak.
Lesniak has signed with Aalborg BK after his release from Tottenham Hotspur last month. The 21-year old midfielder made one substitute appearance in the Premier League and the Europa League last season.
Randers again
Meanwhile, SuperSport United coach Eric Tinkler has confirmed that Mandla Masango has returned to his Danish club, Randers FC.
"Mandla Masango has gone back to his club in Denmark and we won't be renewing with him."