News
Noma popping up at home
---
This article is more than 6 years old.
Cue the Chili Peppers, the upscale eatery is headed Under the Bridge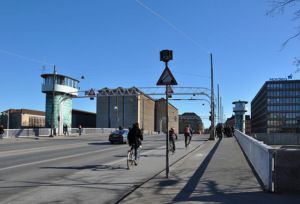 Copenhagen's most famous eatery, Noma, is following up its recent Mexican adventure with a new pop-up called Under the Bridge.
A group of managers and sous chefs not involved in the development of the Noma reboot scheduled to open in December will open an outside eatery under the Knippelsbro Bridge in Noma's home base in Copenhagen.
'Under the Bridge', an "outdoor, family style, open fire restaurant" will open on July 19th, according to a statement from the restaurant.
"Under the bridge downtown"
There is no word on the exact menu at Under the Bridge, but the website described it as 'simple' and the type of meal the staff "would eat themselves on a summer night".
Tickets are still available at the Noma website at 1000 kroner, but for how long is anybody's guess. Tickets for Noma's Mexican pop-up sold out in a matter of hours.