News
News in Digest: Crimes and misdemeanours
---
This article is more than 6 years old.
Some are more frowned upon than others!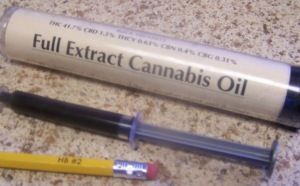 As the title of a Woody Allen film observed, there are crimes, and there are misdemeanours – and it should be seen as a sign of progress that the latter's list grows as a society evolves.
In fact, only three of the Ten Commandments are actual crimes today – or at least in countries where stoning is prohibited. Nevertheless, unspoken laws can make or break a society.
Paying extra to skip the queue, failing to recycle, wasting food and smoking might not be illegal, but they'll earn you a few frowns from your neighbours – you can be sure of that.
Queue as the Danes queue
The amusement park Legoland has drawn criticism for a system that allows the children of wealthy patrons to pay extra to skip queues for rides.
An entrance ticket to the park costs 339 kroner, but for an additional 599 kroner guests don't have to wait in line to enjoy eleven of the park's most popular rides.
Legoland was surprised by the criticism, arguing that it has had the system for a long time. Only an estimated 1 percent buy the special tickets, and they're mostly foreigners – a clear indication that this is not behaviour befitting of the Danes!
Recycling repercussions
The Danes are getting better at recycling, according to the environmental protection agency Miljøstyrelsen.
Denmark has a goal of recycling 50 percent of its household waste by 2022, and the recycling of seven types of waste encompassed within that goal (organic, cardboard, paper, glass, metal, plastic and wood) increased from 27 percent in 2013 to 33 percent in 2015.
But overall, household recycling fell a long way short of the overall figure, which stood at 69 percent in 2015. More frowning is needed!
The by-product is scorn
Denmark is also making inroads in the area of food waste thanks to the increased participation of retailers, which discount foods that are close to exceeding their expiry date, and apps that advise the public on using leftovers.
The food and agriculture minister, Esben Lunde Larsen, has committed 3.3 million kroner to a new pool to reduce food waste following the success of a similar initiative in 2016.
The government is also organising a summit entitled 'World Food Summit – Better Food for More People' in Copenhagen from August 24-25.
Smoking with stigma
These days the only company smokers can be certain of is stigma, and Region Mid-Jutland is hammering in their final nail, looking to become the first regional authority to ban public workers from smoking during work hours.
Its hospitals are already smoke-free, but the region now wants all its workers to adhere to the no-smoking policy, contending that its buildings should set an example in terms of responding to the harmful effects of tobacco.
Begging no pardon
And finally, here are two misdemeanours that have become crimes in recent years: begging and buying cannabis oil.
A large majority in the Danish Parliament has voted for stricter laws against begging. Anyone caught could face an immediate two-week period of imprisonment, with no necessity for the police to give them a preliminary warning.
While cannabis oil, which is commonly used to treat chronic conditions, has never been more popular. The police confiscated almost 1,000 containers of cannabis oil in May and June – over twice as many as the 408 taken over the whole of 2016.
The oil, which is increasingly making its way into Denmark in packages sent from abroad, is illegal because it contains the psychoactive component THC, the ingredient in cannabis that makes you high.