News
Polish workers settling down in Denmark
---
This article is more than 6 years old.
More and more Poles that come to Denmark for work are deciding to make it home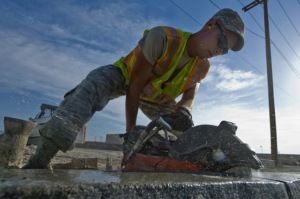 Over the past ten years, the number of Polish nationals registered in Denmark has more than doubled from 14,000 to 38,000, according to figures from Danmarks Statistic compiled for Avisen.dk.
Many of those that initially came for what was perhaps a temporary job are deciding to stay. In January 2007, 1,789 Poles had been in Denmark between one and three years. That number more than tripled by 2015 to 5,858.
"There is a considerable and growing group of Poles who stay in Denmark for extended periods of time," said Jonas Felbo-Kolding. "However, there are still many who are only here for a short time."
Social dumping
Since the enlargement of the EU with ten eastern and southern European countries in 2004 –including Poland – many Poles have sought work in Denmark. It has not always been smooth sailing.
"Poles and other eastern Europeans continue to have problems with social dumping," said Gunde Odgaard, the head of BAT-Kartellet, the union umbrella organisation for the construction trades. "In the construction area, we have 400 professional cases of foreign labor abuse including Poles each year."
READ MORE: Thousands of Poles being cheated by Danish employers
A survey done in 2016 showed that Poles on major construction projects were paid an average of 119 kroner per hour. Their Danish colleagues received an average of 170 kroner per hour.
A familiar problem
Many of the Poles who settle down in Denmark are do well, but Felbo-Kolding worried that problems could develop in the future, citing issues that arose with Turkish immigrants that came to Denmark for work in the late 1960s. The many years went fine, he said, but problems did develop later on.
"It may be a problem that we primarily refer to the Poles as labour," he said. "This limits the discussion on how well they are integrated into society and how well their skills are used in the labour market."