Things to do
Concert Review: Few can do pop like Dua Lipa
---
This article is more than 6 years old.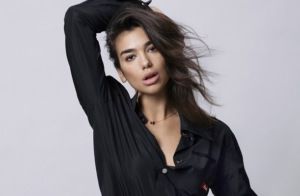 On Wednesday night at Amager Bio, sultry British songstress Dua Lipa took the stage to the delight of her audience.
The pop singer brought a catalogue of hits, a live band and, last but not least, vocal prowess, and she more than satisfied the audience.
Avid and loud
One thing that became crystal clear from her sold-out show is that Dua Lipa has a huge following in Copenhagen. The wild response seems to rival, if not best, other pop stars with larger discographies.
It is impressive that she can elicit a response like this so early in her singing career. She had the audience eating out of the palm of her hand, and on one occasion she commanded everyone to the ground, just so they could jump as high as they could into the air. When she ordered the crowd to sing, sing they did and loudly.
Save the last dance
With her music tailored to the dancefloor, the crowd never stopped dancing all night and Dua Lipa busted out a few moves of her own. The mostly youthful audience boisterously participated as the tracks played.
Most songs were about love, but there were also more risqué ones such as 'I don't give an "F"'.
Encore
Just as the crowd went into panic mode as she cut the show short with a sudden "Goodbye Copenhagen", Dua Lipa came back out for a few extra tracks.
This encore performance was highlighted by her half a billion times viewed on YouTube smash single 'New Rules', and believe me the crowd was still hyped at this point.
If you are in the market for unbridled, carefree tracks, I heartily recommend Dua Lipa's pure pop sounds.