News
Denmark missing out on tourism millions
---
This article is more than 6 years old.
Danes struggling to attract tourists compared to neighbours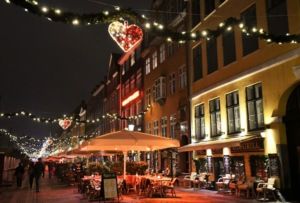 There have recently been ample stories conveying the rising number of tourists coming to Denmark. But apparently the Danes are underperforming big time in that department.
New figures from the national statistics keeper Danmarks Statistik reveal that despite a 1.8 percent increase in tourists visiting the fair land of HC Andersen, the Danes are losing tourism market shares to their neighbours worth 500 million kroner a year.
"We need to speed up the process of creating some strong year-round destinations, including outside the big cities, so we are not as vulnerable to bad seasons," said Sune K Jensen, a spokesperson at the confederation of Danish industry, Dansk Industri (DI).
READ MORE: Copenhagen among quickest-growing tourism destinations in Europe
Zee Germans are back
According to Jensen, the weak growth is down to the Norwegians, Swedes and Brits choosing destinations other than Denmark, though the focus on Germany seems to have paid off handsomely.
DI expects German tourists to rack up 15 million overnight stays in Denmark this year – the first time that has happened since 2003.
"The targeted marketing of Denmark to German tourists, such as the promotion of experiences along the west coast, has generated new interest in Denmark as a travel destination," said Jensen.
"It's important we retain that focus and continue to develop our product so German tourists will feel the desire to return again – and perhaps stay longer."
Copenhagen calling
In related news, Copenhagen ranked the 65th best tourist destination in the world on the Top 100 City Destinations Ranking, just published by Euromonitor International.
Despite seeing an increase of 6 percent, the Danish capital dropped a spot compared to the last ranking – a trend that may continue in the future.
The ranking forecasts more tourists will visit Copenhagen in 2020 and 2025, but a number of cities similarly ranked are expected to increase even more.
Hong Kong topped the ranking, followed by Bangkok, London, Singapore and Macau, while Dubai, Paris, New York City, Shenzhen and Kuala Lumpur rounded up the top 10. See the complete rankings here