News
Council of Europe: Denmark failing abused women and kids
---
This article is more than 6 years old.
Danish rules don't adequately protect women and children from violent fathers, contends Council of Europe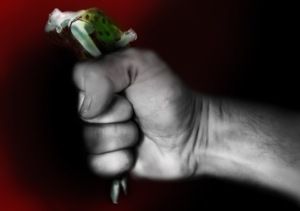 When it comes to protecting mothers and children from a violent father, the current Danish legislation is lacking, according to a new report from the Council of Europe.
The report, compiled by Grevio (Group of Experts on Action against Violence against Women and Domestic Violence) – under the umbrella of the Council of Europe – contends that Denmark is at odds with the 2011 Istanbul Convention regarding the protection of victims of domestic violence.
"Grevio says that, in cases of domestic violence, it does not carry out proper risk assessments before deciding on shared custody of children. Although the courts make the final decisions, GREVIO points out that lengthy proceedings often do not prevent violence happening before custody arrangements are made definitively," the report (here in English) found.
"Grevio reports not only stalking and repeated violence against women by abusive former male partners as a result of shared custody and visitation rights, but also proven cases of children being sent back to abusive fathers resulting in preventable violence."
READ MORE: Denmark lagging behind when it comes to child abuse, UN organ claims
Mai Mai, Hey Hey
However, Grevio's misgivings look set to fall on deaf ears in Denmark, at least based on the remarks of the child and social minister, Mai Mercado.
"Denmark is miles ahead when it comes to preventing and tackling violence against women. It's an area in which we are continuously improving and have a long line of initiatives on the go," Mercado said according to DR Nyheder.
"So I'm puzzled and disappointed to receive the criticism from Grevio, which I find incorrect. I've also clearly indicated as much in a hearing response."
She shouldn't expect any support from children rights organisations Børns Vilkår and Red Barnet, which both agreed with the criticism levelled by the report.
Read the Danish government's response to the Grevio report here.
Fortunately, it wasn't all grim reading for Denmark. Grevio commended the Danes for improving the prosecution and judiciary process in cases involving rape and other forms of violence.
Tomorrow, in fact, marks the International Day for the Elimination of Violence against Women, and the embassies of Australia, Canada, the US and the UK in Denmark have issued a joint statement ahead of the day, deploring violence against women as a "gross violation of their rights".
See the video below.