News
Denmark praises new EU plastic strategy
---
This article is more than 5 years old.
Government begins work on national action plan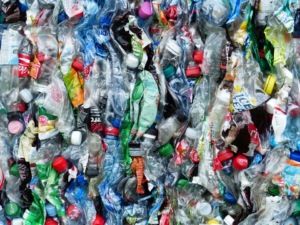 The food and environment minister, Esben Lunde Larsen, has hailed the EU for its long-awaited plastic strategy, which aims to reduce plastic waste and encourage recycling.
Among the points of the EU plan is a requirement that at least half of all plastic waste should be recycled by 2030, while plastic containers will be required to be easily recycled or reused.
"We have far too much plastic waste and we need to become better at recycling it through a well-functioning market for recycled plastic. It's an area that has enormous potential that we can best lift at an EU level," said Larsen.
"This is an agenda where we have the opportunity to play an active role with the decisions we make every day as a consumer. So it's important that we can make enlightened decisions when we use plastic in our daily lives, so it doesn't end up as waste."
READ MORE: Denmark offers plastic guidance to EU in new letter
Parliament to meet
Previously, Larsen had pledged that Denmark would follow suit with a new national action plan on plastics as soon as the EU presented its plan. That promise will be kept.
Larsen said he would call for a Parliamentary hearing to discuss the contents of a national action plan in the near future.