News
Two films with Danish connections nominated for the same Oscar
---
This article is more than 5 years old.
The nominees have just been announced for this year's Academy Awards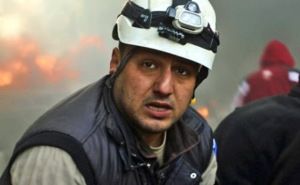 This year, two films with Danish connections are in the running for the Oscar for 'Best Documentary'.
Last man standing?
Feras Fayyad's film 'Last men in Aleppo' ('De sidste mænd i Aleppo') has made the cut as one of the five films nominated.
Much of the film's footage was shot by journalists from the independent Aleppo Media Center, and Steen Johannessen edited and cut the film.
Strong rival?
Yance Ford's film 'Strong Island', which is a Danish-American co-production, has also been nominated in the same category.
The film follows the director's examination of the circumstances surrounding his brother's death in 1992 and the judicial system that allowed the murderer to go free.
The film has been edited and cut by Janus Billeskov Jansen and co-produced by Signe Byrge Sørensen for Final Cut for Real with support from the Danish Film Institute.
Meanwhile, Swedish film 'The Square' has been shortlisted for the Best Foreign Language Film category. Its main star, Claes Bang, is Danish.