News
Minister: Criminals should lose rights to their children
---
This article is more than 5 years old.
Convictions should play bigger role in cases regarding parental custody, argues Mai Mercado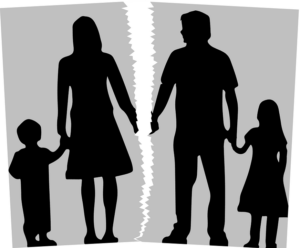 According to the children minister, Mai Mercado, parents who have been convicted of committing a serious crime should lose the right to shared custody.
Mercado gave a number of examples of what constitutes a serious crime, mentioning murder, attempted murder and paedophelia.
"I think it's important that we say loud and clear that if you have been convicted of a serious crime, such as abusing a child, then you're clearly not suited to the duties that come with parental responsibility," Mercado told Ekstra Bladet tabloid.
Mercado made her comment in connection with the case involving a nurse who was recently given 12 years in prison for four counts of attempted murder on patients at Nykøbing Falster Hospital, as well as the illegal medication of her own daughter. Despite the convictions, she still shares custody with the child's father.
READ MORE: Minister wants to force immigrant children to attend daycare from an early age
Red Barnet: No need
The law concerning parental responsibility currently stipulates that a court can only repeal joint custody if "there is evidence to assume that parents cannot co-operate about the child for the child's own good".
Mercado intends to bring up the issue with Parliament to see if there is a majority to support her plan. However, she won't get any support from child aid organisation Red Barnet.
"I have a tough time seeing why we have to make a general rule when, via the service law, have rules in place that protect children if their parents are a danger to them," Kuno Sørensen, a psychologist attached to Red Barnet, told Ekstra Bladet.
"With the service law, the municipality must evaluate whether the child's contact with a parent is detrimental to the child and whether that contact should be reduced."