General
Massive drugs haul found in Amager
---
This article is more than 5 years old.
What appeared to be rolls of plastic turned out to be rather more than that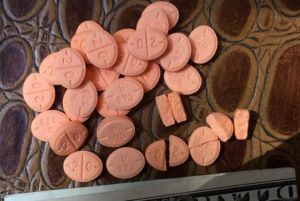 In November last year, Copenhagen Police stumbled upon a record number of amphetamine tablets at a storage facility in Amager.
In all, there were 422 kilos of tablets found with an additional bonus of 2.5 tonnes of cannabis.
READ ALSO: MDMA madness: Two more teenagers hospitalised
Information on the drug bust has only just been revealed because the hearings connected with it are being carried out completely behind closed doors at Copenhagen district court, reports DR Nyheder.
Two men are being held in custody and a woman, who was also being held, has since been released, according to police commissioner Steffen T Steffensen.
A hot tip
"It started when we got a tip-off about a storage facility in Amager. Someone was seen carrying some suspicious-looking rolls of plastic in," said Steffensen.
When police investigated, the rolls were found to contain cannabis. In mid-November, the 44-year-old woman who had rented the storage facility was arrested.
When the property was searched, not only was 2,531 kilos of cannabis found but also 422 kilos of amphetamines. The commissioner thinks this is the largest-ever amount found in Denmark.
"It probably came to Denmark in ship-borne containers from North Africa," added Steffensen.
Police investigations are still ongoing, but one theory is that some of the amphetamines were destined for other countries in Europe. Along with the drugs, police also confiscated around 400,000 kroner in cash.