News
F1 a step closer to Copenhagen's streets
---
This article is more than 5 years old.
A plan to bring the entire F1 circus to Denmark is still on the cards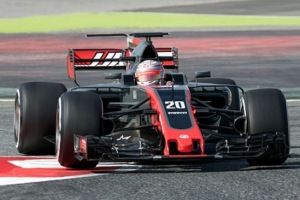 For some time now, Copenhagen has been branding itself as a green city full of happy cyclists. So it was perhaps a little surprising when the former minister, Helge Sander, and former bank boss Lars Seier Christensen floated the idea of bringing a Formula 1 grand prix to the streets of the capital.
READ ALSO: Copenhagen looking to host a Danish Grand Prix in 2020
This has now come a step closer. As a result of a request from the finance minister, Kristian Jensen, on Thursday this week, the idea was debated by the city council's Borgerrepræsentationen.
A slim majority consisting of Socialdemokratiet, Dansk Folkeparti, Venstre, Konservative and Liberal Alliance voted to enter into a dialogue with the government regarding the plan, reports DR Nyheder.
Minimising the damage
However, there are strings attached. "It is dependent on a number of conditions, amongst which are that it should not cost Copenhagen's taxpayers a penny," said Copenhagen's mayor Frank Jensen.
The state will have to become a formal partner in the project and the municipality must not incur any extra expense. In addition, the inconvenience such an arrangement will cause must be minimised. On top of that, the race should be open to all and create job opportunities in Copenhagen.
Not so green, perhaps
One of the parties that voted against the plan is Enhedslisten. "We believe that Copenhagen should have a green profile. We would like to attract the tourists and companies that come to the city because of that," said Ninna Hedeager Olsen, the deputy mayor for technical and environmental matters.
As far as the timeframe for a possible grand prix goes, it could take place in 2020 or 2021 if all the conditions are met.