General
Organised crime involved in facilitating sham marriages to obtain EU residency
---
This article is more than 5 years old.
Survey reveals that citizens from countries such as Romania and Bulgaria are using Denmark to marry people from certain African or Asian countries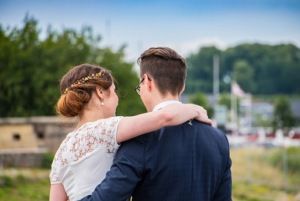 Although proforma weddings are not illegal in Denmark, there are no reliable figures on how many actually take place.
A recent survey carried out by the Danish national police force Rigspolitiet revealed that organised criminals are helping people to obtain false papers and transport so they can get married in Denmark and thus embark on an easier route to becoming European citizens, reports DR Nyheder.
The figures reveal that in 2016 around 13,000 weddings took place in which neither of the parties lived in Denmark. More than 60 percent of these weddings occurred in four municipalities: Ærø, Langeland, Tønder and Copenhagen. Not all of these were necessarily sham marriages.
READ ALSO: More foreigners tying the knot in Copenhagen
However, people from Romania and Bulgaria were disproportionately represented and they often married spouses from Africa or Asia.
Locking the back door
"Denmark should not become a back door to the EU," said the social and children's minister, Mai Mercado. "We need to ban these sham marriages and set up a central panel of experts who can help to enforce the ban," she added.
It is envisaged the panel would evaluate the documentation in cases in which both parties were either not Danish citizens or had permanent right of abode in Denmark. The panel would then be able to veto the marriage if they thought it was proforma.
Downing cupid?
On the other hand, Denmark has quite a thriving industry in marrying foreigners, especially at its more picturesque locations.
Ærø is one place where they are extremely dependent on the wedding industry. Indeed, their website brands the island as "the wedding island Ærø … where romantic idyl is found everywhere [and] the air is full of cupids".
Ole Wej Petersen, the island's mayor, is worried it could become a very bureaucratic process. "It could completely ruin our wedding business," he said.
The minister is reassuring when it comes to the mayor's concerns. "It would just be a different address that the papers should be sent to. You can breathe easily again if you're afraid it will damage wedding tourism," she added.
Mercado will hold a meeting with Socialdemokratiet on Friday to come up with some concrete solutions to the problem.