News
Record May set to end on hot note
---
This article is more than 5 years old.
Sunshine and upwards of 30 degrees on the menu this week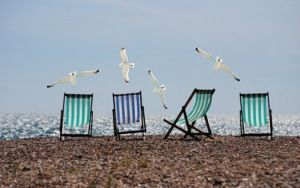 There's no getting around it. The weather in Denmark this May has been nothing less than outstanding.
There have already been 14 official summer days (when temperatures reach 25 degrees) this month.
Compare that to the dismal weather we experienced last year, which saw 13 summer days … all year!
And while this month has already become the hottest May in Danish history, the next few days will only serve to consolidate that statistic.
READ MORE: Copenhagen closing in on new beach
30 on Saturday?
According to the national weather forecaster DMI, sunshine is expected throughout the week with temperatures peaking close to the 30-degree mark.
Today and tomorrow are expected to reach around 28 degrees, although there could be sporadic cloud cover and thunderstorms here and there – a DMI weather warning suggests Aarhus could be hit by a heavy downpour this morning.
The week looks to finish off with an outstanding Saturday when temperatures could sniff around 30 degrees.
The hottest day in Denmark so far this year was on May 16, when temperatures hit 28 degrees.