News
Denmark to celebrate its constitution
---
This article is more than 5 years old.
Grundlovsdag on June 5 marks the date when Frederik VII signed away the absolute monarchy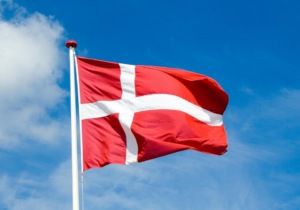 Tomorrow marks Constitution Day in Denmark – a holiday for schoolchildren, public workers and selected others on which many of the country's shops will be closed.
The date of June 5 marks the signing of the Danish constitution in 1849 by Frederik VII, which established the country as a constitutional monarchy and the thrice married, childless king as one of this country's most beloved monarchs.
Constitution Day, or 'Grundlovsdag' as it is known in Danish, is effectively Denmark's independence day, and although it is not a national holiday, many people are given either the day or half a day off.
Political speeches
One integral aspect that has become synonymous with Constitution Day are the political rallies and speeches held around the country.
This year's speakers include Lars Løkke Rasmussen, Mette Frederiksen, Pia Kjærsgaard and Søren Pape Poulsen at various venues around the country.
In contrast to most independence day celebrations around the world, Constitution Day in Denmark is a slightly more discreet occasion. Many will attend the political rallies and join their family for a meal rather than go full-on Fourth of July.