News
'Pant's down, the best May ever
---
This article is more than 5 years old.
Danish refundable deposit system for recycling used bottles set record last month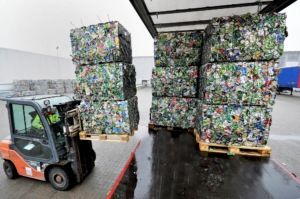 May wasn't just a record month for hot and sunny weather in Denmark; it also smashed the delivery record for the refundable deposit system used to recycle used bottles known as the 'pant system'.
Close to 16 percent more bottles were handed in last month for recycling compared to May 2017 – a total of 4 million cans and bottles were delivered every day last month.
"The Danes handed in a record number of empty bottles and cans during May. It means that more supermarkets, restaurants and such need empty bottles collected. Our collection vehicles are on the road for more hours so we can pick them all up," said Marlene Fris, head of marketing for the collection organisation Dansk Retursystem.
READ MORE: In a historic move, Netto introduces deposit system on plastic bags
Over a billion returned
Generally, the Danes are very good at utilising the deposit system and about 90 percent of the empty cans end up being handed back in for recycling.
Last year, 1.2 billion cans and bottles were collected by Dansk Retursystem – saving nature from 114,000 tonnes of CO2.
New expansion plans
In related news, the government is set to present an expansion plan for the refundable deposit system tomorrow at around noon.
The last time the Danish deposit system was changed was in 2008 and the new system will include the chance to recycle new forms of packaging.