News
Young Danes less tolerant of infidelity than their elders
---
This article is more than 5 years old.
Expert maintains that the older generation has more to lose by splitting up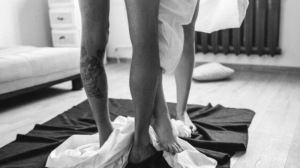 Two years ago, Denmark was ranked top in Europe for affairs by the adultery website Victoria Milan. But that might change down the road, if the young Danes have anything to say about it.
A new Epinion survey conducted on behalf of national broadcaster DR has revealed that young Danes are more intolerant of affairs than their elders.
The survey showed that 41 percent of Danes aged 18-34 would leave their partners if they were cheated on, compared to just 23 percent of Danes aged over 56.
READ MORE: A shocking affair: Danes lead European infidelity charts
Less to lose
According to partner therapist Ingrid Ann Watson, the youthful intolerance of infidelity is influenced by the impression that there are plenty of other options and partners to explore. If there are no kids, house and other obligations in the partnership, they'd rather leave.
"When you get older you have more understanding that it is human to make mistakes and that you need to be forgiven for your own errors. You become mellower with time and can better forgive an affair," Watson told DR Nyheder.
"People share a lot of things, from home to friends and family. That's a lot of things to give up over a single round of sex in the printer room."
The survey also showed that both genders were equally susceptible to having affairs. A survey from last year showed that Danes were among the promiscuous nations in the world.