News
Denmark considering ceiling on family reunification
---
This article is more than 5 years old.
Government looks poised to embrace German model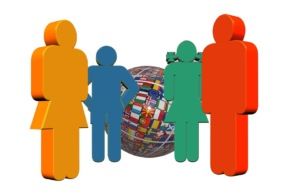 It was only a few months ago that the government teamed up with right-wing party Dansk Folkeparti (DF) to usher in more stringent laws for family reunification applicants. 
Now the pair look set to crack down on the family reunification arena again following revelations that the government is considering a ceiling on family reunification cases in Denmark. 
"I think it sounds interesting and we would like to take a closer look at that with the government when we make this paradigm shift," Peter Skaarup, the group head of DF, told DR Nyheder. 
"Getting a ceiling would be a step on the road for Dansk Folkeparti." 
READ MORE: Government passes stricter family reunification laws
Gleaning from Germany
The government has drawn inspiration from Germany, where a ceiling of 1,000 family reunification approvals per month came into effect on August 1.  The limit is not defined yet, but compared to Germany, the Danish equivalent would be a ceiling of about 70 approvals per month. 
But unlike Germany, where convention refugees – refugees who have been forced to flee their homes because of persecution – are not encompassed, they will be in Denmark, and government lawyers have evaluated that Denmark would be in breach of European human rights legislation if they go through with the plans. 
Last year, 7,015 family reunification permits were green-lighted in Denmark and up until the end of August 2018 there were 3,206 permits handed out. The vast majority of the cases involved Syrians.  
Doing some basic maths, one can swiftly come to the conclusion that a ceiling of 70 per month would drastically curb the number of family reunifications currently being approved.