News
Denmark supports new EU plastic ban
---
This article is more than 5 years old.
New proposal seeks to get rid of disposable cutlery, straws and q-tips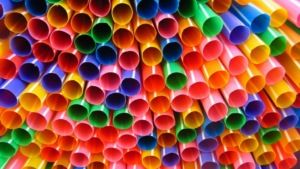 Denmark is in support of a new EU proposal that aims to ban plastic disposable plates and cutlery, straws, q-tips and balloon sticks, as well as a number of other initiatives geared towards reducing the use of plastic.
The environment and food minister, Jakob Ellemann-Jensen, praised the EU effort, contending that it is an important step on the road to tackling plastic pollution in Europe.
"There are certain aspects of the proposal that we need to adjust to fit Danish conditions. In Denmark, for instance, we already have an effective method to collect plastic bottles and lids, so we don't require new rules for that," said Ellemann-Jensen.
"But overall it is a good proposal that responds to the serious European plastic pollution situation."
READ MORE: EU takes first step towards banning takeaway plastic
In effect by 2021
According to the EU Commission, the law change will help reduce the amount of plastic pollution littering European beaches by 17 percent.
The EU member states will discuss the details of the new legislation this week, after which the EU Parliament and Council will negotiate a final directive. If approved, the new law will come into effect in 2021.