News
Every third foster kid in Denmark has changed host families
---
This article is more than 5 years old.
The children's minister, Mai Mercado, concedes that improvement is needed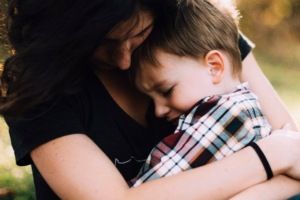 According to a new report (here in Danish) released by the Children's and Social Ministry, every third child aged 0-17 placed into foster care in 2008-09 ended up changing foster families at some point.
The relevant minister, Mai Mercado, is concerned by the figures, admitting that things could be better – specifically by making sure the first foster placement is the right one.
"I've met a number of them [foster kids] who have been moved many times, and it's telling that they say that better help early on would have significantly helped them," Mercado told DR Nyheder.
"It's not enough just to provide a family framework; some children have special and challenging needs that foster families need to be adequately prepared to tackle."
Mercado said she has a number of initiatives in the pipeline regarding foster care, including the introduction of a new method to organise foster families.
READ MORE: One in four young Danes placed in foster care attempts suicide
Grim reading, Aarhus
Today, about 1 percent of all children aged 0-17 are in foster care in Denmark.
There are several reasons why children would move from foster families, including not thriving, the foster family not being able to handle the situation, and municipalities in certain situations placing kids with foster families on a temporary basis until a better match is found.
A survey from the Danish Center for Social Science Research (VIVE) showed that about 80 percent of foster kids aged 0-17 who switched foster families in 2014 said life was better after the change. But the moving about is still a problem, according to experts.
"It could be two, three or four moves, and it often impacts children and youths who are most encumbered and come from vulnerable backgrounds," Inge Bryderup, a professor of social work at Aalborg University, told DR Nyheder.
In Denmark's biggest cities, Aarhus Municipality accounted for the highest rate of foster care moves with a staggering 56 percent, followed by Odense (38), Copenhagen (28) and Aalborg (18).
A report last year found that one in four young Danes placed in foster care have at some point in their life attempted to commit suicide.