News
Divorce courses become obligatory for Danish parents splitting up
---
This article is more than 5 years old.
Couples will have to sit down for 30 minutes for the benefit of the children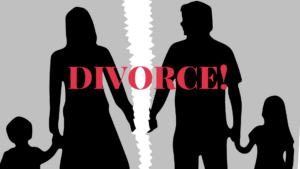 This coming April 1 there will once again be a good stream of elaborately-concocted stories in the national newspapers, thanks to it being April Fool's Day.
But something else will also happen that day.
It will be the day that a new law comes into effect that means Danish parents seeking divorce will have to go through an obligatory course first.
The course, entitled 'Samarbejde Efter Skilsmisse' ('Co-operation After Divorce') will last 30 minutes and force parents to think about how a divorce looks from the perspective of their children and how to best communicate with their soon-to-be ex-partners.
READ MORE: Children the focus of new system to tackle divorces
No shot-gun splits
Should parents not complete the course, they will not be able to become divorced officially.
According to researchers from the University of Copenhagen, prospective divorcees who take the course feel better in 12 out of every 14 cases – suffering from fewer panic and depression symptoms, as well as missing less work.
The divorce course is part of the comprehensive divorce agreement agreed unanimously by Parliament in March this year.
The agreement stipulated that parents cannot get divorced immediately anymore, but must go through a three-month 'reflection period' first – during which they take the SES course.
"It's important that we do everything we can to get the kids through their parents' split as well as possible," said the children and social minister, Mai Mercado.