News
The Journey of Relocation
---
This article is more than 3 years old.
Your guide to settling in Denmark the best way possible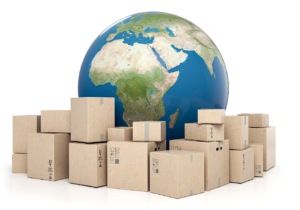 With its humble population size, Denmark has long punched above its weight in many respects from its education system to its successes in the pharmaceutical industry and in green technology. 
As a small country however, companies of all sizes are increasingly turning to international talent to fill job gaps and to spark innovation in their workplaces. 
The Danish economy is also heavily reliant on its burgeoning export industry and companies have a need for candidates who are native to the foreign markets they service and who are fluent in the local language. 
For these reasons and more, Denmark has been a popular draw over the years for international workers and students. 
Organisations, both governmental and non-governmental, have helped facilitate the recruitment of international talent and promote Denmark as a great place to live and work. 
Accompanying this trend is a growing relocation industry that works to simplify the process of relocating to Denmark. 
So, what all goes into relocating to a country like Denmark anyway? And what resources are available to those in their relocation journey?
A guide that's here to help
You're looking at a five-part series that charts some of the necessary steps in a relocation journey: from finding the right job, applying for it, planning your relocation and getting assistance, to finding the right school for your children and helping your partner or spouse land a job as well. 
Contributors to the series cover many aspects involved in a move to Denmark and include representatives from non-profits, national government and commune organisations, educational institutions, and the relocation industry.
Whatever your reasons for moving to Denmark, knowing what resources are available to you and others will make for a smoother relocation journey. So let's get going!
Getting started
No two relocation journeys are the same. Many, however, begin with a job offer from a company in Denmark.
Companies of all sizes in Denmark are increasingly turning to international candidates to fill roles, and agencies like Workindenmark are helping to facilitate this process.
Living and working in Denmark
Work in Denmark's mission, as part of the Ministry of Employment, is to assist Danish companies in recruiting highly qualified foreign candidates in the sectors where companies face skills shortages, such as in IT, life sciences and engineering. However, they also provide information, tools and guidance to international jobseekers of all work backgrounds and experience. 
Their website (workindenmark.dk) offers a free e-learning course and video tutorials on searching for a job in Denmark, as well as a wealth of information on moving to, living in, and of course, working in Denmark. This includes information on all necessary steps and practical matters involved toward being allowed to live and work in Denmark as a foreign national – EU, non-EU, EEA and Swiss citizens alike. 
A tale of two databases
Perhaps most importantly, Workindenmark maintains both an online public database of all English-texted job vacancies from Danish companies as well as a CV database currently used by 3,500 companies seeking candidates for positions in their company. "We have a CV database of approximately 14,000 CVs currently," says Ida Maria Angelo, an international recruitment consultant for Workindenmark. "We contact people in the database that match with open positions and encourage them to apply." 
Workindenmark partners with more than 240 companies, which include world-class firms like Microsoft and Maersk. Anyone who visits the website is free to create a personal profile and upload their CV to the database.
Workindenmark also has a LinkedIn page for employers in Danish as well as a Facebook and LinkedIn page for jobseekers in English.
Events and seminars
Apart from their use of digital platforms for recruitment and job search advice, Angelo and her colleagues also host events and meet jobseekers in person. "We visit around 40 international job fairs yearly. Mainly in Europe," notes Angelo.
For international jobseekers already in Denmark, there are typically plenty of opportunities to attend an event. "I do a lot of career counselling and I hold motivational speeches for internationals, and I advise on where to go and how to target a CV to a Danish employer," says Angelo. She also hosts monthly job search seminars that cover everything from how to approach your job search to what to focus on when writing an application. At the moment, she is hosting job search webinars instead of physical seminars to adjust to the current situation.
Some good advice and a hint of PR
"You should show your personality and see it as a full-time job to look for a job in Denmark. Really try to tell them why you're the perfect fit for that company, and not just what you have done in the past – which is a mistake a lot of people make," asserts Angelo.
Part of her job is to highlight the good things about Denmark to attract international talent: "Denmark is quite popular. We talk about our work-life balance and that most of us have only 37-hour work weeks. We also have five weeks of holiday – and this is quite unusual in many other countries." Angelo's last bit of advice? "Just get used to the bad weather. No, I'm kidding!"
Also visit newtodenmark.dk to find the most up-to-date information on the rules and schemes available to EU, non-EU, EEA and Swiss citizens seeking to live and work in Denmark.
Making the move
Relocating to a new country can be an enormous undertaking with many variables to consider: 
How do I obtain a work permit? What paperwork do I need to immigrate lawfully? Where can I find a suitable place to live for me and my family? Which school should I enrol my children in? What paperwork should I be armed with in order to bring our dog Furdinand into the country?
Copenhagen Relocations to the rescue
The number of things to think about in preparation for leaving and upon arrival can be overwhelming. There is however a growing industry that caters to transferees and whose job it is to reduce the task list before, during, and after the move.
"We're doing everything we can to make the process easier so the client can focus on their job. That is the purpose of relocation services, lightening the relocation load and helping to reduce the stress related to moving," says Michele Bramstoft of Copenhagen Relocations.
Bramstoft is the managing director and owner of Copenhagen Relocations and has been in the industry for 22 years. She is an American expat to Denmark herself, living in Copenhagen for the last 25 years, and has witnessed the industry evolve and flourish over time.
Bring in the innovators 
"Denmark is a small country and we need extra, outside talent to fill in the job gap. Companies are looking for innovation and diversity. I think that most people have understood that you get an explosion of innovation when you bring together different inputs," Bramstoft contends. 
"I think the main reason our industry has grown over the last 10 years is because big companies have a need to be able to bring in their international talent more easily."
Most clients of Copenhagen Relocations have already received a job offer in Denmark and had their relocation arranged by their company. Copenhagen Relocations has also performed services for people simply seeking to move to Denmark, and for students with things like home-finding.
Mounting immigration
On the immigration front, Copenhagen Relocations has a team of specialists dedicated to finding solutions and navigating transferees through Denmark's often rigid and complicated immigration processes.
This can involve everything from filing visa or family reunification applications, to obtaining a work and residency permit, to document procurement and legalisation.
"The bulk of our work is filing applications for non-EU citizens and home-finding. Immigration as a whole too – but mainly non-EU because it's a longer and more complicated process," says Bramstoft.
Honey, the wi-fi's down again!
While home-finding constitutes the bulk of their work on the relocation side of things, there are many more services involved in the process.
Depending on the needs and circumstances of the transferee, they can perform services like school and child care searches, vehicle and pet importation, and 'settling in' services that cover an array of necessities like getting a CPR number, opening a Danish bank account and getting your TV and wifi operational.
Orientation tours are also typically a part of the relocation experience where the client can ask questions and get a preview of the new city, its neighbourhoods, and sample housing.
But where will we live exactly? 
"We do an unbiased and thorough search of the entire housing market to find what is suitable for our client and their budget – and that market has changed over the years too," Bramstoft continues.
"The whole relocation industry has evolved and for the better. A lot of things are easier now and there are a lot more options on the market, though it may take a little longer to sift through them all – but that means happy transferees so it's a win-win!" 
For more information, see relocate.dk 
Feet on the ground
Suppose you have just arrived or are already residing in Denmark as an international and you just can't find a job. Where can you turn to for support?  
One place to start is 'English Job Denmark' – a non-profit organisation whose aim is to provide information, guidance, and advice geared specifically for internationals in Denmark searching for English-speaking jobs. 
A community, some podcasts and a bunch of jobs
It is primarily an online, community-based organisation with a website (englishjobdenmark.dk) that hosts Q&A sessions and podcasts as well as provides useful web links and articles. In addition, they maintain and moderate a Facebook group of close to 13,000 members that has daily job postings for different job categories each day. 
"Although we help moderate the group, it's very much the community members that are at the heart of this group because they help one another," says Karey-Anne Duevang, director of English Job Denmark. Duevang works as a career strategist, drawing on both her expertise with the Danish work culture and recruitment processes as well as her own first-hand experience living 17 years in Denmark as a British expat in order to help others.
Networking is key
Duevang stresses the importance of networking when looking for work in Denmark. "Expand your network on LinkedIn, with people such as yourself, and try and meet people. Network is key here. When you arrive in another country, if you have a limited network, it limits the opportunity you have to gain employment."
The public employment service Work in Denmark supports this claim, estimating that over 50% of jobs are filled by networking, not from job ads. English Job Denmark, through its Facebook page, workshops, and networking events, intends to provide the platform and tools necessary for the international community in Denmark to grow their network and for companies and recruiters to find them. 
"Being prepared to help other people in order to help yourself – that goes a long way in Denmark and people really remember that, and that also goes a long way in building your network," explains Duevang.
Cultural understanding
The work culture in Denmark is as unique as 'hygge' or smørrebrød and is part of why the country is so revered by many expats. Duevang contends that without a proper understanding of Danish work values and what companies and recruiters are looking for, it can be very difficult for internationals to compete in the Danish job market. "The biggest challenge is cultural understanding. People can arrive in Denmark with the best, most accomplished CV and some wonderful experience, but unfortunately unless you understand how to communicate that to a Danish workplace then you're not going to succeed. So sometimes we have to align people with what they've achieved personally to the Danish market." 
English Job Denmark supports internationals through this challenge with guidance and information on tailoring your CV, cover letter, and LinkedIn to suit the Danish job market. Duevang also adds: "It's not just about the salary at the end of the month here. What recruiters in Denmark are looking for are people that are committed to their values – their mission as a company."
Businesses looking to internationals
There are many reasons companies in Denmark turn to internationals to fill roles – one of which can be the cultural understanding and perspective they bring from outside Denmark. Duevang elaborates on this point in noting: "Understanding what you have and what you can offer can also be where you come from. Denmark's all about innovation, it's about entrepreneurial spirit, so these new ways of doing things and understanding business goals are very attractive to Danish recruiters here."
In a word, Duevang describes the job market for English-only or non-Danish speakers as: "Tough". But she also thinks that the resources available to international job-seekers in Denmark are better and more expansive than ever before. 
"That's also what we use 'English Job Denmark' for: a platform to communicate and motivate to stay focused on what your end goal is, and that you will get there. The benefits you reap will be absolutely worth it. Just keep going," says Duevang.
A piece of advice 
To send you off, here's a final nugget by Duevang as you embark on the quest to land the dream job: "We call these the 'three golden rules': one, prove that you can deliver on the job; two, prove that you can fit in with the existing team; and three, prove that you will stay once you get that position."
Children concerns
Deciding to pick up and move your family to a foreign country is a major life decision that requires deep care and thought. And one of the most impactful decisions in this process is finding the right school for your child to attend.
One option to turn to are the several international schools in Copenhagen that are experienced in teaching and accommodating children from all over the globe who have relocated to the city.
Copenhagen International School
Copenhagen International School (CIS) is one such school that has a student body of around 950 students from close to 80 different countries and teaches children from the age of 3 on through high school. 
"Our mission at CIS is to learn and to build a community," says CIS middle school principal Karen Rohrs.
"We're an international school, so we bring people from different cultures together. The students bring a diversity of experiences to our community and I think that blended community helps strengthen who we are as a school."
A community that understands
Rohrs adds that many students are in a transitional phase and are used to fellow students coming and going and can more easily empathise with each other in that respect. Even the families of incoming students are often extended a welcoming hand.
"We have a very active parent-teacher association and new families are generally buddied with a family that has already been in Copenhagen for some time. They've helped with things like getting families acclimated with the city, where to find groceries, and they even produced a transition booklet with information for when you move here," says Rohrs.
An international curriculum
Classes at CIS are taught in English – though Danish language is also taught – and the curriculum focuses on skills and values that are transferable across cultures like critical thinking, problem solving, and being a resilient learner.
Rohrs explains: "We're an International Baccalaureate (IB) school which is a program that other schools across the world have in place, and I think that helps with the transition. Some of the students coming in from other countries have been in IB schools before and so they're already familiar with it."
Getting orientated
There is an online process in applying to CIS, though Rohrs and the admissions team make an effort to present their school as openly as possible and to create a dialogue with the families of incoming and potential students.
"Tours are ongoing at our schools. We have quite a number of people who are in-country who will take a tour, or they might come do a visit if they're moving to Denmark in the future," says Rohrs.
"Another thing that's available are taster days. Students will come in, we'll meet them in the morning, they'll have a buddy that they'll shadow for the day, and then meet at the end of the day with either the counsellor or myself."
Relocation specialists will often refer clients to Copenhagen's international schools for tours as well, and for good reason. The schools offer a unique learning environment for the children of internationals to gain new perspectives on life from their peers and to feel more comfortable in a land that might not yet feel like home.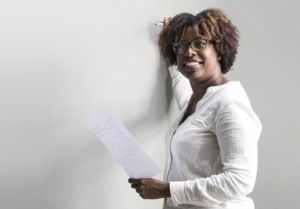 And the spouse too
There is a lot to love about Copenhagen – as it turns out, not everyone journeys here exclusively for the cycling and the rugbrød slathered with pickled fish.
Some come to study, while others take the plunge in following their loved ones to Denmark. For these individuals, the city has made a conscious effort to help assimilate them into the workforce and make them feel welcome. 
Copenhagen Career Program
"We've seen statistically that if one family member has relocated due to gaining employment here in Denmark, very often there is a spouse or accompanying partner who will remain home or is unable to find employment," Karey-Anne Duevang with English Job Denmark explains.
It is for this reason that the City of Copenhagen launched the Copenhagen Career Program (CCP): it offers a 5-day job search course for relocating partners.
"The primary focus of the course is to provide participants with knowledge about the Danish job market and with tools for their job search," says Dorthe Vesterlund, project co-ordinator for the CCP and Greater Copenhagen Career Program (GCCP).
"Also, we arrange matchmaking events and company visits to facilitate meetings between the Danish businesses and the international talents."
The service is free and is also available to the accompanying spouses/partners of those in the Greater Copenhagen area. Monthly meetings are held at International House Copenhagen where they discuss the program and other job search resources in greater detail.
Greater Copenhagen Career Program
The GCCP is a six-month program with the aim of helping international students and recent graduates of Danish schools find work in Denmark. The course includes a combination of seminars and workshops covering everything from job interview, presentation, and phone call techniques to CV, cover letter, and LinkedIn tailoring for the jobs you are pursuing.
Each participant will learn under the wing of a personal career mentor throughout the program and will have their work preferences, strengths and weaknesses evaluated to identify what areas can be improved upon toward landing the right job in the Danish job market.
The program is completely free and sees around 80-100 enrolees in each six-month session twice a year. It is also unique to Denmark and was first developed in 2012 to promote Copenhagen and Denmark broadly as a viable place to stay and work post-graduation for the international talent that progress through its schools. 
Learn more at cphcareerprogram@bif.kk.dk or contact GCCP via cphcareerprogram@kk.dk.
Know your value
Akilah Foote, a business consultant for both programs, sees a common pitfall among the international partners/spouses and students in Copenhagen that she mentors: "Don't let the rejections, insecurities or negativity get the best of you. Know your value and remind yourself of it regularly," says Foote.
Foote adds that presenting your value to companies is key toward any job hunt: "How will your knowledge, skillset, abilities, or goals create value for a company? Don't assume that a company can figure you all out based on your degree title or your last job. You are more than a degree or a CV," Foote explains. 
"Allow them to see what they can get from you. Failure to do so could cost you some opportunities."
Transitioning to the workforce after graduation or finding employment after following a partner or spouse to Copenhagen is an all too common struggle among new arrivals and the CCP and GCCP are here to make the transition easier. See here for more information.