News
Danish Jehovah's Witness gets early release in Russia
---
This article is more than 3 years old.
A Russian court finally grants Dennis Christensen early release, but the Dane will have to pay 38,000 kroner in fines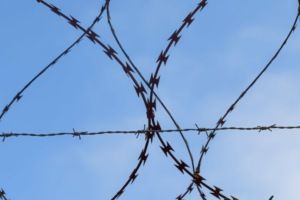 A Danish member of the Jehovah's Witnesses imprisoned in Russia since 2017 will be released earlier than expected, the religious denomination said on Tuesday.
Dennis Christensen, a Dane living in Russia for 20 years, was arrested there and sentenced to six years in prison for leading a religious service of the group. Moscow has banned the Jehovah's Witnesses and declared it an "extremist organisation".
Rights groups such as Amnesty International considered Christensen a prisoner of conscience. They condemned his imprisonment as a violation of religious freedom.
38,000 kroner in fines
A court in southwestern Russia granted Christensen early release. He was ordered to pay a fine of 400,000 rubles (about 38,000 kroner) in exchange for serving out the remainder of his sentence.
Christensen, however, remains in jail as the decision has yet to be executed.
The Dane had repeatedly applied for parole, citing deterioriating health and vulnerability to the coronavirus as he had pneumonia in 2019.
Danish assistance
The government has acted as a third party in a complaint Christensen filed with the European Court of Human Rights against his arrest, according to Amnesty International.
Responding to the decision on Christensen's early release, the US Commission on International Religious Freedom called the ruling "the right thing to do". The independent body also expressed concern about Russia's imprisonment of people for practising their religious beliefs.