News
Science Round-Up • Coronavirus experts: second wave expected in September
---
This article is more than 3 years old.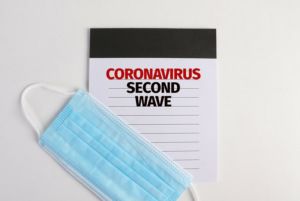 A researcher from SDU, together with other European scientists, has come up with a simulation model that predicts a second wave of the coronavirus in the European region.
According to the model, the second wave in Denmark will peak in weeks 38-40 and begin to subside around weeks 40-42.
The calculation has been made by the methods of particle physics with a premise that the precautions and restrictions are the same.
Many European countries face risk
Some 18 countries are included in the model, all of which are expected to face new waves.
They are Austria, Belgium, Croatia, Denmark, Finland, France, Germany, Greece, Hungary, Ireland, Italy, the Netherlands, Norway, Poland, Slovakia, Spain, Switzerland and the United Kingdom.
The research team urges a tightening of the current measures.
READ MORE: Coronavirus Round-up: Doctors call for second wave strategy
---
Animal feed soon to be locally-produced
A test facility at Ausumgaard in Holstebro has obtained new critical knowledge to help one of Danish agriculture's biggest problems – the substantial amounts of soya beans imported from South America. Denmark has been importing between 1.5 and 1.7 million tonnes of soya bean to feed its livestock, and it has major consequences for the climate – the green think-tank Concito estimated in 2014 that the emission of greenhouse gases related to the Danish demand for soya proteins corresponds to over 80 percent of the emissions of cars. However, more than a third of the total agricultural area must be converted into pastures should the supply be made in Denmark.
READ MORE: Soya and palm oil imports emit tonnes of CO2 (second brief)
State-funded oil and gas study receives criticism
A research project assessing oil and gas extraction has been criticised by experts for hindering all of the commitments of the Paris Agreement. The research aims to discover a new method to extract more oil and gas, but cheaper. The centre has received a grant of 1 billion kroner from the state North Sea Fund and the international oil and gas companies Total and Noreco, reports Videnskab. The research is carried out by researchers from the country's five largest universities at DTU's Centre for Oil and Gas, and several researchers have raised a voice that fossil fuel research funding should be phased out for climate's sake. However the head of DTU's Center for Oil and Gas, Morten Jeppesen, contends that Danish oil production is less climate-damaging than in other countries.
Concussion patients in Denmark struggle at work
A new study from the Danish Centre for Concussion and the University of Copenhagen in collaboration with the Centre for Brain Injury shows that patients who have suffered long-term consequences due to concussion find it difficult to return to work. According to the study up to 25,000 Danes suffer a concussion every year – 30 to 40 percent of whom experience prolonged discomfort that lasts beyond the first month. The study suggests, among other things, those who are back at work face challenges as the symptoms are invisible. The patients have said their managers and colleagues find it hard to understand that they cannot handle as many tasks.
Massive-scale Mars project collaboration
DTU Space is contributing to NASA's seven-month, 13 billion kroner mission to look for signs of past life on Mars. DTU Space has developed equipment that consists of a unique camera system to take pictures and examine material in rocks. NASA on July 21 announced that the mission was launched on July 30 and is successfully heading to Mars.