News
Denmark's GDP endures historic tumble
---
This article is more than 3 years old.
The consequence of the Coronavirus Crisis on Denmark's economy is proving to be considerably worse than the Financial Crisis of last decade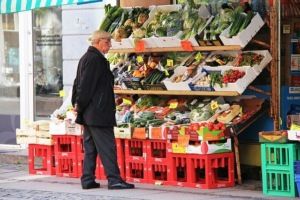 According to new figures from the national statistics keeper Danmarks Statistik, the ongoing Coronavirus Crisis is having a significant impact on Denmark's economy.
The figures showed that Denmark's Gross Domestic Product (GDP) shrank by 7.4 percent in the second quarter of 2020. 
That's a considerably larger drop for one quarter than the 2.4 percent decrease in GDP that Denmark experienced when the Financial Crisis was at its worst in 2008.
"This shows that we are in the midst of a crisis of historic dimensions with massive economic challenges brought on by the coronavirus," the finance minister, Nicolai Wammen, told TV2 News.
The employment indicator also revealed a historic drop in employment in Denmark for the quarter – down by 3.1 percent. 
READ ALSO: Government expects GDP to fall by over 5 percent
Still better than most
Despite the dour GDP reading, Denmark's economy has actually performed better than most countries in Europe and beyond. 
The Danmarks Statistik figures showed that the average GDP drop in the EU was 11.9 percent, with countries like the UK (over 20 percent drop) seeing much higher decreases (see image below).
In general, the negative ramifications of the coronavirus have been much smaller in Nordic and Baltic countries.