News
Denmark's Foreign Ministry celebrates 250 years
---
This article is more than 3 years old.
King Christian VII laid the foundation for a ministry for international affairs back in 1770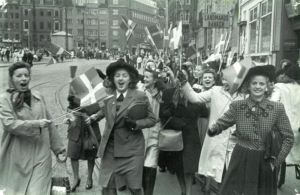 From the Napoleonic Wars and Nazi Occupation to co-founding NATO and facing off the Mohammed Cartoon Crisis, Denmark's presence in international relations has been far from undistinguished.
And today, the country's Foreign Ministry is celebrating 250 years since King Christian VII laid the foundation for an independent organ purely dedicated to foreign affairs.
The Foreign Ministry will mark the occasion today by hosting a debate about the new book 'Skilleveje – Dansk udenrigspolitik i 250 år' (Crossroads – 250 years of Danish foreign policy) written by Denmark's OECD ambassador, Carsten Staur.
READ ALSO: The war hero with a medal tally that even Peter Schmeichel would envy
Jeppe, Uffe and Mogens
Among other things, the book looks at the loss of Norway in 1814 following the end of the Napoleonic Wars, the loss of Schleswig-Holstein in 1864, the German Occupation (1940-45) and joining the UN, NATO and EU.
More recent events such as the Iraq War in 2003 and the Mohammed Cartoon Crisis (2005-06) are also looked at in the book.
Taking part in the debate will be the foreign minister, Jeppe Kofod, and former foreign ministers such as Uffe Ellemann-Jensen and Mogens Lykketoft.