News
Danish pharma leader grilled in US
---
This article is more than 3 years old.
Israeli company accused of taking advantage of US pricing system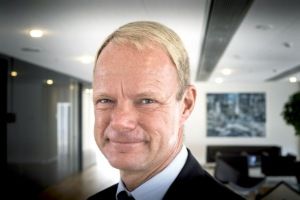 Kåre Schultz, the Danish chief executive of Israeli pharma giant Teva, was last week grilled in the US House of Representatives over the company's decision to raise the price of its products in the country.
Alongside two other industry leaders, Schultz was questioned for nearly four hours as politicians demanded answers regarding what they consider to be unreasonable price hikes over a number of years.
Prepare a little next time 
He was congratulated by Democratic politician John Sarbanes for his inability to answer their questions.
"According to my estimates, you have answered around 50 percent of our questions by saying that you were not at the company at that time," said Sarbanes.
"It would have been nice if you had been a little better prepared."
Silent on sclerosis 
Schultz was there in relation to Copaxone, a pharmaceutical produced by Teva that is used to treat relapsed forms of multiple sclerosis. His interrogation comes as part of a much wider investigation into pharmaceutical prices in the US.
Teva launched Copaxone in 1997 and raised its price 27 times over the following years.
The committee concluded that the firm targeted the US as the federal government cannot negotiate drug prices: in 2015, the net price for Copaxone was 126 US dollars per day in the US, compared to 33 US dollars in Germany and 18 US dollars in Russia.