News
Copenhagen named among world's most innovative cities
---
This article is more than 3 years old.
Receiving high marks in the categories of well-being, creativity and education, the Danish capital ranked seventh overall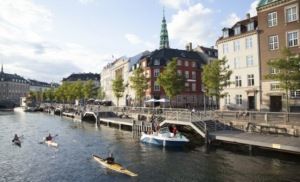 According to a new index from Ambreyewear.com, Copenhagen is among the most innovative cities in the world.
The Danish capital ranked seventh overall, behind leaders Paris, Barcelona, Lisbon, Washington DC, Amsterdam and Boston, while Tokyo, Milan and Atlanta completed the top 10.
READ ALSO: Copenhagen one of the best cities in the world for work-life balance
Best in the Nordics
Copenhagen scored high marks in the three of the five main categories: Well-being, Creativity and Education. 
Other notables included Stockholm (19), New York (21), Seoul (23), London (28), Helsinki (36), Oslo (37), Sydney (43) and Bangkok (49). 
Montevideo of Uruguay finished rock bottom of the 50-country list.