News
Copenhagen one of the best cities in the world for work-life balance
---
This article is more than 3 years old.
The Danish capital performed excellently in several subcategories, including hours worked, happiness and social spending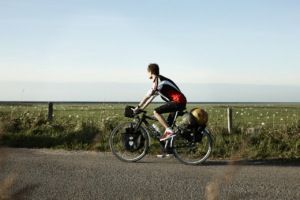 It may come as no surprise that Copenhagen has once again been ranked among the best cities in the world when it comes to work-life balance.
According to the 2020 Work–Life Balance Index, the Danish capital ranks third out of the 50 cities looked at, behind leaders Oslo and Helsinki.
The index looked into four main categories (Work Intensity, Society and Institutions, City Livability and COVID-19) and Copenhagen performed well in nearly all 19 subcategories thereof.
For instance, the city ranked in the top five in: Hours Worked & Commuted/Week, Overworked Population, Minimum Vacation Offered, Social Spending and Happiness, Culture & Leisure. 
READ ALSO: How the Danish work-life balance starts long before getting a job
Seoul struggles 
Hamburg and Berlin completed the top five, followed by Munich, Vienna, Zurich, Stockholm and Calgary.
Other notables included Amsterdam (12th), Tokyo (19), Sydney (21), Melbourne (24), Paris (25), London (31), New York (40), Bangkok (43) and Sao Paulo (44) and Hong Kong (45).
Seoul finished last and was preceded by Milan, Budapest, Kuala Lumpur and Buenos Aires.
Produced by Kisi – a cloud-based access control system – the entire index can be viewed here.