News
What the helvede happened? Swearing in English the norm in Denmark
---
This article is more than 3 years old.
Younger Danes are dropping F-bombs like never before, while old school Danish swear words have taken a back seat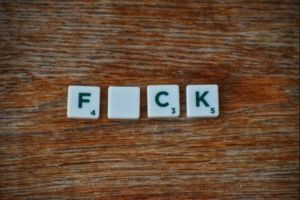 You may have noticed that younger Danes take a rather liberal approach when it comes to the usage of the word 'fuck'.
As opposed to the US and other parts of the English-speaking world, it's not uncommon to hear young teens unloading a barrage of F-bombs as they stroll down the street, clearly oblivious to their surroundings.
"In Danish, you can pretty much use the word 'fuck' no matter what you want to express," Rasmus Nielsen, a socio-linguist from the University of Southern Denmark, told DR Nyheder.
"In the US, on the contrary, you shouldn't say 'fuck' out loud. It has a lot to do with religion. Everything that has something to do with sex is something people are really angsty about and swearing is seen as unChristian. It's really something they care about over there."
READ ALSO: Super fedt or f*****g lort? English invading the Danish language
Fuck af for helvede
But really, it's not just the kids in Denmark. Danish adults are also not averse to slipping in an F-bomb or two during conversation.
In Denmark, the word 'fuck' has really made inroads into the language since around 1990 and according to Nielsen it is used as nouns, adjectives, verbs and exclamations.
It's got to the point when old Danish swear-word classics like 'fanden', 'for helvede' and 'for satan' – all linked to the devil and hell, by the way – have taken a significant back seat.
"'Fuck' has replaced pretty much all the old Danish swear words. It's moved in and become part of our everyday language. People don't have the same reaction to it all compared to many in the US," said Nielsen.
And it's not just the dubious aspects of the English language that are creeping into Danish.
Last year, an expert found that upwards of 10 percent of the Danish language is influenced by English.