News
Prince Joachim: grateful to be alive
---
This article is more than 3 years old.
A turbulent 2020 leaves the Danish prince appreciating the smaller things in life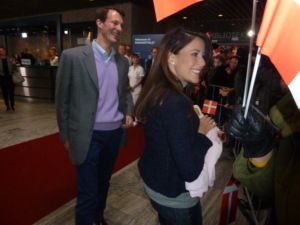 Talking to DR in his first interview since he was rushed to hospital with a blood clot in the summer, Prince Joachim has discussed his brush with death, his new life in France and the impact of coronavirus.
During the summer, the prince was rushed to the University Hospital of Toulouse for surgery after suffering a blood clot in the brain whilst holidaying at the Danish Royal Family's Château de Cayx in the south of France.
Time for re-evaluation 
Since his time in hospital, the prince claims he has found a new appreciation for life's little moments of happiness. Having started a new job as defence attaché at the Danish Embassy in Paris in September, coronavirus has allowed more time at home with his family.
"We are together here in our little life in Paris, which with the corona has become even closer – and we enjoy being able to be together," he said.
"It's right down to the slightest detail, like helping the kids with homework … just the fact we are together."
Not looking to the future 
If a blood clot wasn't enough, the prince's new job has also positioned him in a country hard-hit by coronavirus on a high terror alert.  Despite all these factors, however, he remains positive.
"The position as defence attaché will be filled for three years at a time with the possibility of an extension of up to one more year, but I will not look any further in the future – it would be completely unmanageable for me. We enjoy living in the now."