News
Denmark reports record number of COVID-19 cases over weekend
---
This article is more than 3 years old.
1,636 confirmed cases coincides with highest total of tests yet carried out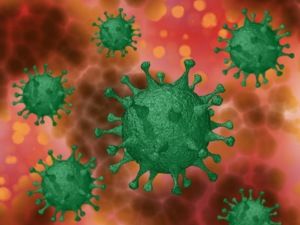 Saturday afternoon brought the news most of the country had been dreading: a new record for coronavirus infections of 1,636 cases, according to Statens Serum Institut. 
However, it also coincided with a new record for the number of people tested. 
Some 100,197 tests were carried out over the corresponding 24 hours across Denmark – nearly 2 percent of the total population. Over 3.4 million people have now been tested in Denmark, and 7.36 million tests in total.
Meanwhile, the death roll rose by seven. 
READ ALSO: Government unveils COVID-19 vaccine plan
No need to panic – relatively speaking
The record test rate is cause for optimism concur two experts, while the current R (reproduction) rate of 1.6 is nothing to panic about, they told DR. 
"I do not immediately think there is reason to panic. 1.6 is not terribly much higher than anything else we have seen," said Professor Allan Randrup Thomsen, an experimental virology expert at the University of Copenhagen.
"The infection rate is only an intermediate calculation, and it must be seen in relation to the number of tests," added Professor Søren Riis Paludan, who specialises in virology and immunology at Aarhus University. 
"When you look at the positive percentage, the number is fairly stable and it tells me that the infection pressure is stable."
Christmas is problematic
If there is a potential hiccup on the road ahead, it is Christmas, contend the pair. Ideally, Denmark needs to see a dip in numbers before the festive period, and Thomsen recommends that major cities like Copenhagen should send their teenagers home until the new year.
Paludan concedes there is cause for concern this coming month, but would not go that far.
"If there was no Christmas, I would say it was going pretty well in Denmark, but I must admit that there is an uncertainty factor in the equation," he said.
"On the one hand, there are children and young people who do not go to school and adults who do not come to work. But conversely, there are also social agreements that would not have at any other time of the year."
At the last count, 829 people have died in Denmark as a result of COVID-19. Some 256 are in hospital, of which 43 are in intensive care and 28 are on a respirator.