News
2020 was the second-hottest in history
---
This article is more than 2 years old.
The year also stood out because of copious amounts of sunshine and for what it lacked … namely snow and cold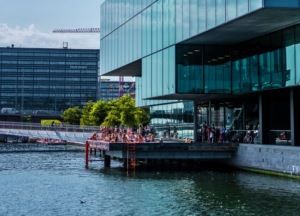 No doubt that 2020 was a year to remember. 
But aside from the obvious COVID-19 reason, the year was also memorable in regards to the weather.
According to figures from national meteorologists DMI, 2020 was the second-hottest in recorded history with an average temperature of 9.8 degrees.
Since 1874, only 2014's average temperature of 10.0 degrees has been warmer.
Had July not been so underwhelming, the 2014 record could have been broken.
Last year also ranked as the seventh sunniest year since 1920 – it was 9 percent sunnier than the average since 1990.
READ ALSO: First proper snow falling on Denmark
No cold snaps, average rain
The winter months stood out for being completely devoid of a 24-hour period of minus temperatures … which hasn't happened since 1874.
2020 also offered the fewest days with snow cover since 1961. 
The highest temperature recorded was 32.4 degrees in Frederiksberg on August 9, while Horsens saw the lowest temperature at -8.2 degrees on December 25.
Over the year, Bornholm saw the highest average temperature with 10.3 degrees, while north-Jutland was the coldest at 9.4 degrees.
On average across Denmark, 770mm of precipitation fell in 2020 – which is slightly above the norm (759mm) looking at the years since 1990.
Denmark's wettest year was actually last year, where 905.3mm fell from the skies. The driest (466mm) was 1947.