General
Denmark secures more COVID-19 doses as deliveries wane
---
This article is more than 2 years old.
As news emerged of delays to Pfizer vaccine deliveries, a pre-agreement for 2.6 million doses of Johnson & Johnson vaccine is reached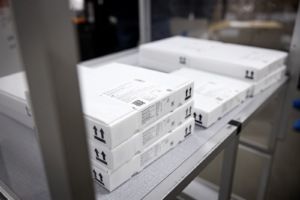 According to the Danish Medicines Agency, Denmark has secured 2.6 million doses of a Johnson & Johnson vaccine that has yet to be approved by the EU.
The agency has previously stated that it expects that approval to come some time in February or March.
And the extra doses might be welcome news because the State Serum Institute revealed today that Denmark would be getting fewer Pfizer-BioNTech  vaccines in the coming weeks than previously expected.
READ ALSO: Here we go again! COVID-19 restrictions to be further extended
Pressure mounts
"We are in a race against time in regards to the new more contagious virus mutation. So the decline in deliveries is a grave concern," Magnus Heunicke, the health minister, told Ritzau.
Along with several other EU member states, Denmark has reached out to the EU to find a resolution to the dilemma.
Meanwhile, Pfizer-BioNTech announced last night that it's vaccine deliveries would be back on track by January 25.
As of yesterday, Denmark has given just over 2.5 percent of its population the first COVID-19 vaccine jab. 
The country hopes to have fully vaccinated everyone who wants to by July.