News
Denmark's COVID-19 vaccination strategy in doubt after new delays
---
This article is more than 2 years old.
AstraZeneca is the latest firm to face production delays to its vaccine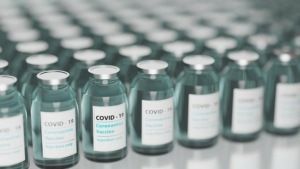 Pharma company AstraZeneca has informed the EU that it is facing production challenges of its COVID-19 vaccine.
This will mean fewer deliveries – 60 percent less to the EU – once it has been approved by the EU Commission.
The issue for Denmark is that the country has included the AstraZeneca vaccine as part of its long-term COVID-19 vaccination strategy.
According to Danish Medicines Agency (DMA), the developments means that there is a risk of Denmark requiring to adjust its entire vaccination strategy – a strategy that plans for everyone (who wants it) in Denmark to be vaccinated for COVID-19 by the end of June.
READ ALSO: Denmark secures more COVID-19 doses as deliveries wane
In wake of Pfizer-BioNTech issue
"When there is new information from AstraZeneca, my colleague in the State Serum Institute can see whether the plan needs to be changed. For now, it's too early to say," Thomas Senderovitz, the head of DMA, told TV2 News.
The news also comes on the heels of SSI revealing last week that Denmark would be getting fewer Pfizer-BioNTech  vaccines in the coming weeks than previously expected.
The AstraZeneca vaccine is expected to be approved later this month.
Denmark has pre-ordered 3.9 million doses of the vaccine.