News
Denmark to establish world's first energy island
---
This article is more than 2 years old.
The most expensive construction project in Danish history is to be situated some 80 kilometers into the North Sea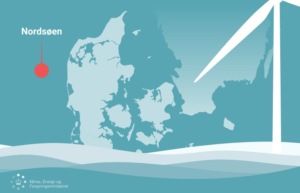 Already a nation of islands, it is perhaps unsurprising that an island will be the cornerstone of Denmark's green transition.
Along with a broad spectrum of Parliament, the government approved the financial framework to establish the world's first energy island.
The island will be located about 80km into the North Sea and the project will be the most expensive in Danish history.
The state will own the majority of the artificial island, which is expected to cost a whopping 210 billion kroner to establish – the equivalent of five Greater Belt Bridges.
"This decision sets the framework for a monumental trailblazing project within the green transition. Not just for Denmark, but for Europe and the rest of the world," said Dan Jørgensen.
"Only by inspiring others and developing new green solutions that others want can we do something about climate change in earnest."
READ ALSO: By the hammer of Thor! Immense interest in Danish wind farm project
Electricity for 10 million homes
The plan is for the island to collect and distribute energy from offshore wind farms in the area and will initially have a capacity of 3 GW – enough electricity to cover 3 million homes. 
The capacity of the island, which is expected to have a size of at least 120,000 sqm (about 18 football pitches) Eventually, will eventually be expanded to 10 GW (10 million homes).
At some point, the island is also to be fitted with technology that can transform green energy into fuel for ships, aircraft and trucks.
The parties that reached an accord with the government were Venstre, Dansk Folkeparti, Radikale, Socialistisk Folkeparti, Enhedslisten, Konservative, Liberal Alliance and Alternativet.