News
COVID-19 antibody findings suggest there have been three times more cases than officially declared
---
This article is more than 2 years old.
One in eleven have been infected by the coronavirus according to data obtained from blood donors – officially, the proportion is one in 29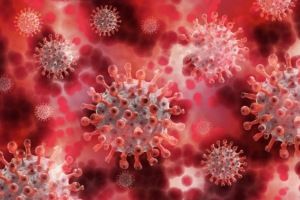 Nearly one in ten people in Denmark have been infected with the coronavirus over the last year, if the recent findings of the national blood donor register are anything to go by.
All blood donations are routinely tested for COVID-19 and its antibodies, and it has found that 8 percent of all donors have them.
This is a sharp rise from the 2 percent who had them during the first wave of the pandemic.
The concentration of those with antibodies was highest in the Capital Region (over 10 percent), followed by the North Jutland region.
Following the pandemic
Donors were asked whether they have already received the vaccine and, if they had,  they were not included in the 8 percent.
The data helps the authorities to track the course of the pandemic.
They are constantly analysing blood donations in order to ensure their safety, but this method also allows for understanding the spread of the virus in society.
According to the official figures, 202,887 people in Denmark have been infected with the coronavirus, which corresponds to one in 28-29 people – less than 4 percent of the population.