News
TV2 documentary questions whether the right man is in prison for the 'Killing in the Woods'
---
This article is more than 2 years old.
Evidence mounting that Danish police are responsible for a huge miscarriage of justice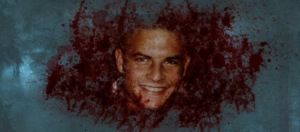 'Drabet i skoven' (the killing in the woods), a Danish documentary making its premiere on TV2 tonight, questions whether the right suspect was convicted in the case of a murder nearly ten years ago.
Now serving his ninth year in prison, Thorsten Thomsen continues to insist that he did not murder Anders Mark Hansen, 22, in woodland in the forest of Fællesskov in Stevns in southeast Zealand in March 2012.
And now, five years before he is due to be released, the documentary questions whether police tampered with evidence.
READ MORE: Local Round-Up: Police too busy fining ice-walkers to enforce coronavirus-gathering restrictions
Convicted on the basis of texts
It was argued in court that the two men were love rivals, and it was not contested that Hansen had met Thomsen's Czech girlfriend of two years, Radka, three weeks prior at a party, after which they exchanged seven texts.
However, when Radka received her phone back following the investigation, her texts had been deleted. Furthermore, they were never fully reproduced during the court proceedings, despite being used to underline the motive. Hansen's phone, meanwhile, has never been found.
The lack of evidence worries the documentary maker, who speculates there might have been another motive, such as Hansen's ties to the biker community.
And so does the police's explanation for the deleted messages.
Deliberately deleted
"Someone must have [deliberately] deleted the data," telecommunications expert Torben Rune told the documentary.
Even if they had been deleted by mistake, it would be easy to recover them, insisted Rune. 
"It is strange that you cannot extract all the data – especially when it is going to be used in a court case. It seems strangely amateurish," added Rune.
Of an innocent nature
The documentary maker visited Radka in the Czech Republic to find out what she can remember about the messages.
The first text was simply a "How are you" message, recalled Radka, to which she replied that he should contact Thomsen if he needed anything.
The rest of the messages were "innocent", she recalled, but she did tell Thomsen.
Several of Hansen's friends privy to the content have also confirmed the messages were of an "innocent" nature.
Radka completely uninterested
Thomsen was riled, though. He responded by obtaining another phone and writing suggestive messages to Radka whilst pretending to be Hansen.
Again Radka told Thomsen about the messages.
"I tested her, but she was not interested," Thomsen told the documentary.
Police ignored biker connections
Thomsen does not deny meeting Hansen on occasion. In fact, he was his mentor, as Hansen was finding it hard to stay clear of the area's biker community.
And they did arrange to meet on the day of Hansen's murder in Fællesskoven 
After the killing, rumours circulated it had been gang-related, but the police decided to pursue the love rival angle instead, even though sources informed them that Hansen was on the verge of joining the Bandidos gang.
Ove Pedersen, the case's chief investigator at the Central and West Zealand Police, concedes the killing, in which Hansen was beaten and then strangled, resembled a typical gang murder, but insists the jealousy motive was the right one to investigate.
No biker evidence in court
The biker gang ties were not deemed relevant to the case, and they were never presented in court.
Beyond Pedersen's comments concerning the gang connections, Central and West Zealand Police refused to respond to questions regarding the deleted messages.
"I'm incredibly sorry that they [Hansen's family] still think I killed Anders. I have to live the rest of my life with that stamp. But I did not kill Anders," Thomsen told the documentary maker.
The documentary can be seen on TV2 Play from tonight at 20:50.