News
Denmark pauses AstraZeneca vaccination following potential side-effect
---
This article is more than 2 years old.
A worst-case scenario will push Denmark's completion of its COVID-19 vaccination program to sometime in mid August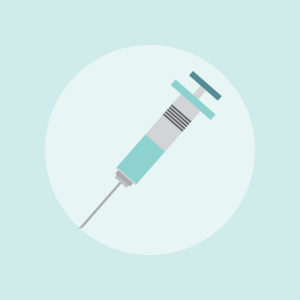 The Danish health services have temporarily halted administering COVID-19 vaccinations using the AstraZeneca jab following reports of potential side-effects involving serious cases of blood clots.
The European Medicines Agency has launched an investigation into the vaccine and Denmark has paused its AstraZeneca vaccinations for at least 14 days as a precautionary measure.
Currently, a link between the vaccine and blood clots is inconclusive, though one of the reported deaths was reported in Denmark.
"We are in the midst of the biggest and most important vaccination rollout in Danish history and we need all the vaccines we can get our hands on, so it's not an easy decision to pause the vaccines," said Søren Brostrøm, the head of the Sundhedsstyrelsen health authority.
"But because we vaccinate so many, we must react with care when there are reports of potential serious side-effects. We must clarify the issues before continuing to use the AstraZeneca vaccine."
READ ALSO: Evolving with the mutations: Forthcoming Danish COVID-19 vaccine has the variants in its sights
A possible waiting game
The move means that people who have been given the first jab from the AstraZeneca vaccine may have to wait longer than expected to get the second injection.
All previously-booked times involving the AstraZeneca vaccine have been cancelled for now. 
At some point, if and when the cessation ends, new bookings will be able to be made via vacciner.dk.
Booked times regarding the Pfizer/BioNTech and Moderna vaccines will not be changed.
READ ALSO: Denmark's COVID-19 vaccine strategy delayed
Worst-case = mid-August
A new version of the national vaccination plan, one that does not include the AstraZeneca jab at all, has been made as a means to illustrate a worst-case scenario.
It shows that everyone (aged 16 and older who wants it) will be able to be vaccinated by the middle of August.
There was some good vaccine news to filter through as well this week.
Denmark will be allocated about 50,000 extra doses of the  Pfizer/BioNTech vaccine in the coming weeks.