General
Denmark drops in world happiness rankings
---
This article is more than 2 years old.
Danes are now third behind Finland and Iceland, according to the newly-published 2021 World Happiness Report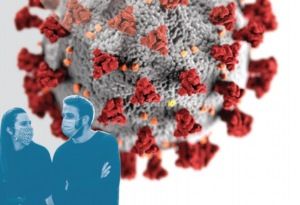 For years Denmark ruled supreme when it came to being the happiest country in the world.
But first the Danes were surpassed by Finland and now, according to the 2021 World Happiness Report, Iceland have also skipped ahead.
Denmark last topped the list in 2016.
It is worth noting that the calculations for this year's edition is heavily influenced by the COVID-19 pandemic. 
"This year, we tap a broader variety of data to trace the size and distribution of the happiness impacts of COVID-19," the report noted.
"We also devote equal efforts to unravelling how geography, demography, and the spread of the virus have interacted with each country's scientific knowledge and social and political underpinnings, especially their institutional and social trust levels, to explain international differences in death rates from COVID-19."
Due to the pandemic it has not been possible for researchers to conduct face-to-face interviews.
READ ALSO: Copenhagen top of the non-native English proficiency pops
What a Finnish!
Finland are top of the list for the fourth year running, followed by Iceland, Denmark, Switzerland and the Netherlands.
Sweden, Germany, Norway, New Zealand and Austria round up the top 10.
Other notables include Australia (12th), the US (14), Canada (15), the UK (18), France (20), Italy (25), Japan (40), Brazil (41), Mexico (46), South Korea (50), China (52), Nigeria (59), Russia (60) and India (92).
Zimbabwe was ranked last on the 95-country list and was preceded by Tanzania and Jordan.
Since being launched in 2012, the report has primarily been based on GDP, life expectancy, social support, freedom and corruption.