News
New organic innovation centre to be established
---
This article is more than 2 years old.
Move aimed to consolidate Denmark's position as one of the world's leaders within the scope of sustainable food production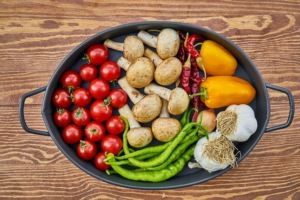 Denmark is among the global trailblazers when it comes to organic food production and consumption.
A new innovation centre for organic food is to be established in Aarhus to help maintain that position.
"Our ambition is to double our organic areas by 2030. Denmark has done it before and we must do it again," said the food minister, Rasmus Prehn.
"But we must also retain our position as the world's leading organic nation while accommodating consumer demands relating to the environment and climate."
READ ALSO: Denmark's organic exports set new record
Helping farming go green
The 'Innovation Centre for Organic Agriculture' will focus on research and collecting data and knowledge relating to organics. 
Some 40 million kroner has been set aside over a four-year period for the centre, which will be jointly owned by the Danish Agriculture & Food Council and advocacy organisation Organic Denmark.
The centre will commence operations on July 1 and be based out of Agro Food Park in Aarhus.