News
Copenhagen feels left out of huge infrastructure plans
---
This article is more than 2 years old.
Mayor Lars Weiss laments that no money has been earmarked for a number of pressing transport issues in the capital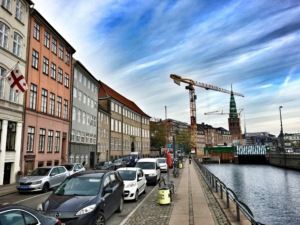 Much of Denmark applauded the government's billion-kroner infrastructure strategy, which was unveiled to much aplomb yesterday.
However, not everyone was jubilant – including Copenhagen Mayor Lars Weiss. 
Weiss contended that the politicians seem to have forgotten the capital, which is in danger of becoming overly congested with cars and passengers using public transport in the future.
"It's not just Copenhagen, but all of Denmark's interest that the capital functions, as it is Denmark's bridgehead to the rest of the world," said Weiss.
"And for the capital to function properly, it must be possible for everyone to be able to get around the city. The government's proposal doesn't cater to that. There is no securing a future for Copenhagen."
In particular, Weiss called for funds to expand the Metro to prevent  it from becoming overcrowded, as well as for a bypass link along the city harbour to lead traffic away from the city centre.
According to Copenhagen Municipality, the capital will have 127,000 more residents by 2050.
READ ALSO: Government unveils huge infrastructure strategy
Bitter news for Billund 
Billund in Jutland was another of the big losers in the proposal – particularly because the government has decided to axe a planned rail link to the city from Vejle.
Toy giant Lego is headquartered in Billund and the city's airport boss Jan Hessellund was disappointed that the infrastructure upgrade was shelved.
"When presented in 2014 by the transport minister at the time, Magnus Heunicke, it was championed that it would help balance Denmark with a rail link to the three airports in Aalborg, Billund and Copenhagen. So it's disappointing today," said Hessellund, according to TV2 News.
The misery didn't end there for Billund, however, as desires for a new motorway from Haderslev to Hobro via Billund has also fallen on deaf ears.