News
Frosty nights ahead this weekend
---
This article is more than 2 years old.
The month of April hasn't offered up this many freezing nights in Denmark in eleven years … and there are more to come!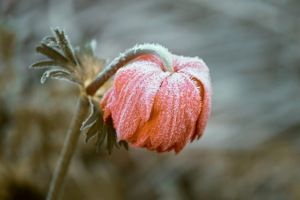 If you've just moved your flowers outside in anticipation of warmer weather, you might want to reconsider.
According to TV2 Vejr, Denmark will see widespread frost across the country on Friday and Saturday night. 
Saturday night will be particularly cold, with temperatures falling to minus 5 degrees in parts of the country. 
In short, the cold weather could rival the minus 6.8 degrees on April 15 – the coldest temperature measured in Denmark this late in the spring for three decades.
READ ALSO: Chilly weather making another return
Colder than most 
April 2021 has been colder than most years, with temperatures dipping below freezing somewhere in Denmark for 19 out of 23 days so far.
That's the highest figure for a month of April in the past 11 years, with 2020, 2019 and 2013 coming closest with 16 days.
And 2021 is expected to reach at least 23 with the cold spell expected to last at least through Monday night.