News
Mayday, Mayday! Where is the Danish summer?
---
This article is more than 2 years old.
There is little sunshine on the horizon as gloomy weather prognosis stretches through to the end of next week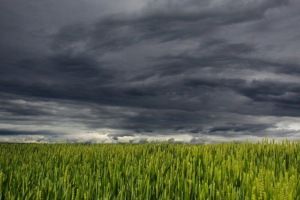 Usually, the month of May provides some much-needed relief for people who had endured the long and dark winter months in Denmark. 
But recently, that hasn't been the case. Far from it.
The coming week won't turn the tide either with May poised to end up colder than usual – for the third year running.
"We are in a rut. Until now, May has been unseasonably cold and wet and that will continue at least through the coming week. We are way under the average," said Andreas Nyholm, a TV2 meteorologist.
READ ALSO: Another eyelid-freezing night breaks dozens of cold weather records in Denmark
Dour week ahead … for now
According to DMI's prediction for Copenhagen, there may be some spatterings of sun in the early part of next week, but temperatures will remain anchored between 10 and 14 degrees.
There will be ample cloud cover and the end of the week will offer 3-4mm of rain to boot. 
Next weekend looks equally morose, with high winds and temperatures nearing single digits. 
The good news is that predicting weather a week ahead is notoriously difficult in Denmark, so the forecast has time to improve.